Purveyor
Of great memories!
Purveyor
Of great memories!
Purveyor
Of great memories!
Purveyor
Of great memories!
Bayou restaurant and pub
THE SAME DELICIOUS MENU…
TWO DIFFERENT SETTINGS!
With one of the most impressive wine cellars on the Gaspé Peninsula, the Bayou Restaurant and Pub offer you the same delicious, ever-changing menus showcasing fine local fare; each has its own particular atmosphere.
Set around a central fireplace, the Bayou Restaurant is a congenial venue with an urban flair. The atmosphere in the Bayou Pub, on the other hand, is more relaxed – and festive when there's a hockey game on the big screens – and it opens to a terrace.
Find out more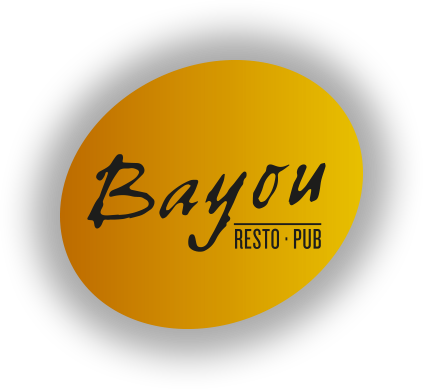 Accommodations
FRIENDLY, ATTENTIVE SERVICE
38 REMARKABLY COMFORTABLE ROOMS
Hôtel Le Francis has 38 comfortable, well-appointed, warmly decorated units for your enjoyment.
Whether you're travelling for business or for a family vacation, a romantic get-away or a solitary adventure, you'll find exactly what you're looking for in the way of accommodations.
See our rooms
Conference rooms
with seating for from 10 to 120 people
OVERLOOKING THE PETITE CASCAPÉDIA SALMON RIVER
Hôtel Le Francis has two conference rooms its clientele can book for a variety of occasions. With large windows and direct access from outside, they can be combined into one room for larger events.
Whether for meetings, conferences, office parties or receptions (weddings, anniversaries, funeral receptions…), we can tailor our facilities to suit your needs perfectly.
Find out more
A FEW COMMENTS ABOUT US…
" Loved it, it's clean and the beds are comfortable. And the pillows are like little clouds "

" Very nice hotel. Clean and welcoming .. its magnificent.. an excellent meal and service ... thank you."

" Great food and smiley and kind service even with a mask."
Established in New Richmond, in the Chaleur Bay region, Hôtel Le Francis is located on the bank of a magnificent emerald-water salmon river, the Petite Cascapédia. On a very quiet road, a few metres from Highway 132, the establishment is strategically located at an essential stopping place along the celebrated tour of the Gaspé Peninsula, a maritime region of majestic scenery, ranked as the world's third most beautiful travel destination by none other than the National Geographic Society.