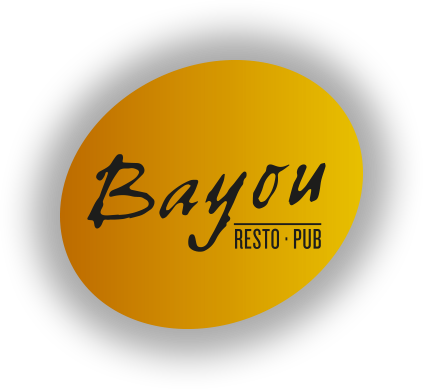 For helpful suggestions, book by phone! 1 800 906-4485
You can also book a room on line. Book on line
The Bayou Pub, with its relaxed atmosphere, welcomes you year round, at noon and in the evening. In the summer you can have a drink and enjoy your meal on the terrace overlooking the Petite Cascapédia River.
With indoor seating for 40, the Pub promises its clientele a festive evening atmosphere. Watch your favourite game on our giant screens while enjoying a delicious meal in good company. In addition to our noon-hour and à la carte menus, we offer other delicious selections featuring local foods that evolve with the passing seasons. Also, our guests under 10 and their parents will be delighted by our affordable children's menu.
BUSINESS HOURS AND RESERVATIONS
BREAKFAST – ONLY AT THE BAYOU RESTAURANT
Wednesday to Friday from 6:45 am to 11 am
Saturdays and Sundays from 8 am to 1 pm

EVENING MEAL
Friday and Saturday 5:00 pm to 9:00 pm
MIDDAY MEAL – SUSPENDED
Tuesday to Friday from 11:30 am to 2 pm
We recommend you call to book a table: 418-392-4485, extension 1.
Bayou Pub