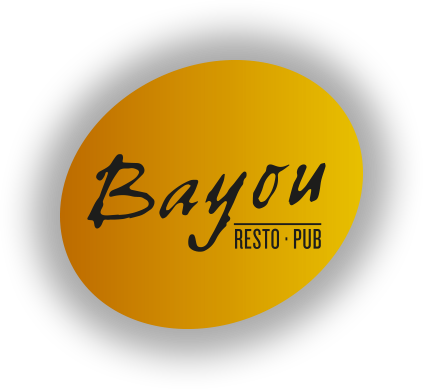 For helpful suggestions, book by phone! 1 800 906-4485
You can also book a room on line. Book on line
SEASONAL MENU (As of 5 pm)
ENTRÉES
PILONS DE POULET YUNNAN / 12
Pilons de poulets (3) frits, mélange d'épices maison, sirop d'érable et sauce Sriracha
CREVETTES TEMPURA / 14
MAIN COURSES
JARRET D'AGNEAU DU BAYOU  / 27**
Jarret braisé au vin rouge et épices cajun, purée de pommes de terre à l'ail et légumes du moment.
GRATIN DE FRUITS DE MER / 25**
Crevettes, pétoncles, homard, moules, morue et saumon en sauce crémeuse. Avec crostini à l'ail et salade.
SURF N TURF / 45**
Filet mignon, sauce poivrée accompagné de crevettes géantes style Louisiane.
FISH AND CHIPS DE SAUMON FAÇON BAYOU / 26**
Avec sauce tartare maison, salade de chou, frites et salade.
For a table d'hôte, add $10 to a main course of your choice.
The table d'hôte includes the soup, the main course of your choice, indulgence of the day and coffee, tea or infusion.
** Not eligible for promotions
*Regional product
Seasonal menu