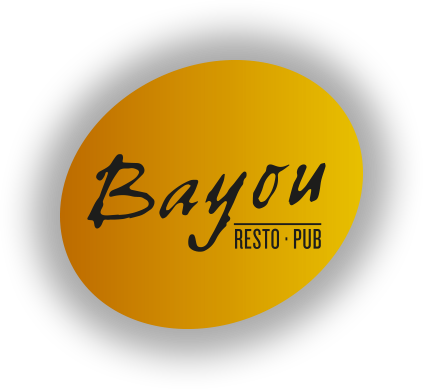 For helpful suggestions, book by phone! 1 800 906-4485
You can also book a room on line. Book on line
SEASONAL MENU (As of 5 pm)
ENTRÉES
Salade de betteraves et chèvre / 10 / 18
Mélange de salade mesclun, betteraves douces, vinaigrette maison à l'orange, fromage de chèvre, filet de miel et noix de pacane.
Crevettes tempura maison / 12
Coulis au vin rouge et sauce Wafu maison
Broco-Chou-fleur / 12
Brocolis et choux-fleur frits, nappés d'une sauce maison légèrement sucrée et piquante avec amandes grillées, parmesan et ciboulettes
MAIN COURSES
Moules marinières / 1 personne 19     2 personnes 32**
Vin blanc, échalotes, céleri et crème
Moules Bayou / 1 personne 20     2 personnes 34**
Ail, épices cajun, céleri, poivrons rôtis, tomates, bacon et crème
Boeuf Satay / 27 **
Bavette de boeuf marinée sauce thaï sur lit de riz et salade à l'orientale
Crevettes (6) géantes à la Louisiane / 36 **
Crevettes assaisonnées d'un mélange d'épices cajun avec asperges grillées, purée de pomme de terre à l'ail et salsa à la mangue.
"Pimpez" votre assiettes
Transformez votre filet mignon ou votre bavette en Surf 'n turf et ajouter 2 crevettes géantes à la Louisiane pour un supplément de 12$
For a table d'hôte, add $10 to a main course of your choice.
The table d'hôte includes the soup, the main course of your choice, indulgence of the day and coffee, tea or infusion.
** Not eligible for promotions
*Regional product
Seasonal menu