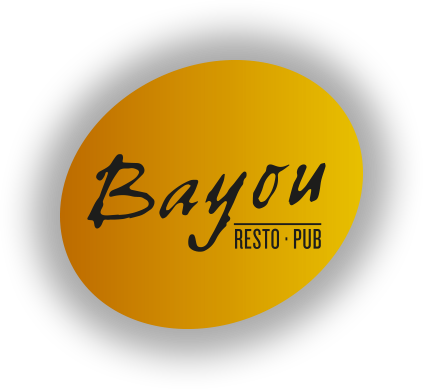 For helpful suggestions, book by phone! 1 800 906-4485
You can also book a room on line. Book on line
THE ORDINARY
Served with hashbrowns, toast, fresh fruit and drip coffee
1 egg / 7.50
2 eggs / 8.50
1 egg with bacon, ham, sausage or cheddar / 10
2 eggs with bacon, ham, sausage or cheddar / 11
THE OMELETS (3 EGGS)
Served with hashbrowns, toast, fresh fruit and drip coffee
PIGLET / 15
Maple- and beer-braised ham with a blend of Monterey Jack and cheddar
NANNY GOAT / 16
Sautéed mushrooms, wilted fresh spinach and shallots with warm goat cheese
EL PICANTÉ / 16
Smoked paprika Chorizo with Bayou spice sautéed red sweet pepper, onion, mushrooms and zucchini
BAYOU SKILLETS
Served with drip coffee
LE LENDEMAIN DU BAYOU / 17
Bacon, ham, sausage, onion, hashbrowns and cheese curds topped with our delicious Hollandaise sauce
THE SUGAR BUSH SPECIAL / 17
Bacon, more bacon, onion, mushrooms, red pepper, zucchini, hashbrowns, gratinéed with a blend of Monterey Jack and cheddar cheese, topped with maple syrup and Hollandaise and maple syrup sauce served with baked beans
LE PORTUGAIS / 17
Chorizo, fresh wilted spinach, red onion, hashbrowns and cheese curds topped with our delicious Hollandaise sauce
LIVING ON THE VEDGE / 17
Veggies and more veggies! Mushrooms, onion, red pepper, zucchini, spinach, hashbrowns and guacamole with goat cheese
Mr. BENEDICT
2 poached eggs on a toasted English muffin topped with our delicious Hollandaise sauce and served with hashbrowns, fresh fruit and drip coffee
THE REGULAR / 16
Maple- and beer-braised ham
THE RIVER KING / 17
Smoked salmon, red onion, fresh baby spinach and fried capers
THE ITALIANO / 17
Prosciutto, tomatoes and spinach
THE DEVIL'S AVOCADO / 17
Chorizo, guacamole, tomato salsa on and spicy sauce
NEWTON'S MAPLE APPLE / 17
Maple-caramelised apples and bacon, gratinéed with a blend of Monterey Jack and cheddar cheese
TOAST LOVERS' DELIGHT
Served with fresh fruit and drip coffee
MONSIEUR SEGUIN'S GOAT / 13
Multigrain toast garnished with guacamole, baby spinach, tomatoes and goat cheese
THE LITTLE CASCAPEDIA / 14
Multigrain toast garnished with cream cheese, guacamole, smoked salmon, red onion and fried capers
THE MOUNTAINEER / 14
Multigrain toast garnished with guacamole, Italian ham, melted Swiss cheese topped with green onion
YOGI'S WEEKNESS / 15
Multigrain toast garnished with guacamole, maple- and beer-braised ham, Monterey Jack and cheddar cheese blend topped with a drizzle of honey and pollen
FRANCIS SPECIALS
Served with drip coffee
TO YOUR GOOD HEALTH / 17
1 poached egg on lettuce, tomato, guacamole, cheddar cheese, mini bowl of Parfait Bayou and multigrain toast
THE BIG BAYOU / 18
The reinvented burger! Brioche bread, bacon, ham, 1 sausage, cheddar cheese, 1 runny egg, lettuce, tomato, onion and our famous spicy mayo, served with hashbrowns and fresh fruit
THE GOOD LIFE / 19
2 eggs, bacon, ham, 2 sausages, cretons, baked beans, cheddar, crêpe with maple syrup, hashbrowns, mini bowl of Bayou Parfait and 2 slices toast of your choice
THE 333 / 20
3 eggs, 3 meats, 3 slices toast, 1 crêpe and 1 slice French toast with maple syrup, cretons, baked beans, hashbrowns and fresh fruit
FRENCH TOAST, WAFFLES AND CRÊPES
Served with drip coffee and · 1 waffle or 2 slices French toast or 3 crêpes
THE NATURAL / 11
Maple syrup and fresh fruit
THE DECADENT SUPREME / 17
Sweetened whipped cream, a heap of fresh fruit, maple syrup, raspberry coulis, caramel and pollen
THE LUMBERJILL / 16
Maple- and beer-braised ham, cheddar cheese, topped with our delicious Hollandaise sauce, maple syrup and chives
THE WILLIAM TELL / 15
Caramelised apples, served with crushed walnuts topped with a drizzle of honey and maple syrup
BREAD, CEREAL & FRUIT
Served with drip coffee, small milk or juice
CEREAL OF YOUR CHOICE / 7
Corn Flakes, Müslix, All-Bran or Harvest Crunch
WHOLE GRAIN OATMEAL / 9
Served with your choice of toast
CRUNCHY FRUIT CUP/ 12
Fresh fruit, caramelised nuts,  Müslix, Raspberry coulis and maple syrup or replace the fruit cup with the Bayou Parfait
TOAST OF YOUR CHOICE/ 6
Or bagel, with fresh fruit
WOULD YOU LIKE TO CELEBRATE A BIRTHDAY AT RESTO-PUB BAYOU?
FORM A GROUP OF AT LEAST 4 PEOPLE AND WE'LL OFFER THE PERSON WITH THE BIRTHDAY A FREE BREAKFAST!*
* Promotion available only offered on the birthday (you'll have to show a valid id card). Each person in the group has to order a breakfast. Certain conditions apply.
** Promotions do not apply
Beverages
Regular coffee / 3
Tea / 3
Infusion / 3
Allongé / 4
Café au lait (cup) / 4
Café au lait (bowl) / 5
Cappuccino / Small 4 / Large 5
Espresso / 3
Hot chocolate / 3.50
Juice (orange, apple, grapefruit): Small 2.75 / Large 3.50
Lait : Small 2.75 / Large 3.50
joliadmin
Breakfast menu